Sheffield Office Building
3290 West Big Beaver Rd.
Suite 188
Troy, Michigan 48084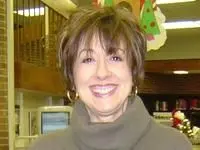 Today you are one step closer to a new you where you feel empowered and on a positive path to growth and well-being. Are you in emotional pain? At times, we experience feeling overwhelmed, trapped by fears and insecurities. Many of us have been challenged by loss, anxiety, low self-esteem, depression, trauma, identity or difficult life transitions. These issues commonly result in struggles to communicate, work, relate or create positive relationships with others. Together we can find answers and solutions to help move you forward. With over 35 years of experience, my goal is to hep you work toward change, growth and a more fulfilling life.
As a solution-focused therapist, my goal is to help you uncover your true potential and lead a life that is worth celebrating. While we can't change difficult situations of the past, we can work together to better understand and resolve challenges in your life. By applying practical therapy approaches and techniques, we will unearth long-standing behavior patterns or negative perceptions that may be holding you back from experiencing a more fulfilling and meaningful life.
If you're looking for extra support and guidance through a challenging situation or you're just ready to move in a new direction in your life, I look forward to working with you to achieve your goals.

I offer a FREE 15 minute phone consultation to help address your concerns.